GROUP-EXHBITION 2018: Art-tour Ghent-Ledeberg, Belgium
SOLO-EXHBITION 2020: 24 – 31 July, Karmelietenklooster, Ghent, Belgium
FINALIST CONTEST ARTILLIA: GROUP-EXHIBITION 2020: 19 – 30 August, Artgalery Arttilia, Antwerp, Belgium
NOMINEE PAINTING OF THE YEAR 2020: Group exhibition Amsterdam, The Netherlands (expo cancelled due to corona)
STREET EXHIBITION 'ART BEHIND GLASS': 23 – 30 January, Ghent-Ledeberg, Belgium
FINALIST CONTEST KUS: GROUP-EXHBITION 2021: April – May, Urban exhibition Oud-Turnhout, Belgium
ACHTURENHUIS SOLO EXHIBITION: April – May, Ghent-Ledeberg, Belgium
FINALIST CONTEST KUNST IN HET DORP 2021: EXHIBITION 11 – 12 – 17 – 18 – 19 september, Bellingen, Belgium
SOLO-EXHBITION 2021: October, Pastorie, Munte, Belgium
GROUP-EXHBITION 2021: 5 – 7 November, Art-tour Van Eyck, Ghent-Ledeberg, Belgium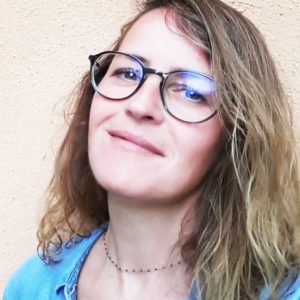 Here is some background information about me.
I started to paint fully in 2017. I

 paint free from trends or dogma's. To create something on canvas gives me a great self-satisfaction.
I channel my emotions and humor through my art. The process of painting comes naturelly. To paint is simply magical.
Born on the 2nd of July 1973 in Ghent, Belgium, I soon discovered the comforting passion for art, drawing and painting. I got my Masters degree at the Academie for Fine Arts (KASK) in Ghent, Belgium.
" The canvas is a limited space with unlimited ultimate freedom"